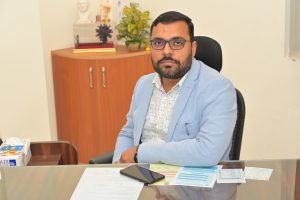 Welcome comrades: to the vibrant Bhavdiya Group of Institutions. A home away from here is waiting with open arms to embrace and head you to the world of opportunities to cope up with the vistitudes and vagaries of times.
We merely help you step- by-step to reinforce and rejuvenate your total prospective of life.
Believe me: it is tight-rope-walking; but your resolve and sincere efforts will take you to the heights, you would have have been dreaming at.
I welcome you at BGI, Faizabad and with you for your bright future.
                                                                                                                      Dr. Avadhesh Kumar Verma